Fyi, readers, there is
SNOW
on the GROUND here on DECEMBER FIRST!! Winter is THREE WEEKS AWAY!! Last year the snow showed up in December and NEVER WENT AWAY!!

Umm, YEAH, I am TIRED of the GLOBAL-WARMING LIARS!!!!!!!


"Alaska cooling trend continues
With heavy winter snows and a cold spring and summer, the ice did not melt as much as usual - the result was a net increase or advance in glaciers.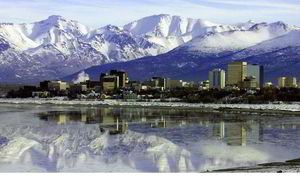 As Michael Asher reported October 16, 2008 in
Daily Tech
,
Alaskan Glaciers Grow for First Time in 250 years
: A bitterly cold Alaskan summer has had surprising results. For the first time in the area's recorded history, area glaciers have
begun to expand
, rather than shrink. Summer temperatures, which were some 3 degrees below average, allowed record levels of winter snow to remain much longer, leading to the increase in glacial mass....
--
MORE
--
"